05.06.2020
Overview of agrometeorological situation of June 05, 2020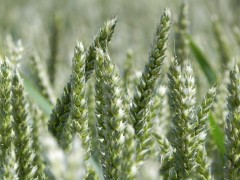 Passed intensive rains significantly increased moisture supply of crops and conditions for the formation of their productivity, especially in the south half of the country, where lack of moisture was observed.  Warm weather and sufficient moisture supply in the coming days will contribute to the formation of crops. 
Spread of diseases is possible under prevailing agrometeorological situation in crops, which will require protective measures. 
Top 10 cm soil layer is in well-moistened state according to the latest visual observations in most of Belarus, waterlogging is noted in Mogilev region and in certain areas in other regions, which complicates implementation of agricultural activities of crops care and forage harvesting.