15.10.2020
Overview of agrometeorological situation of October 15, 2020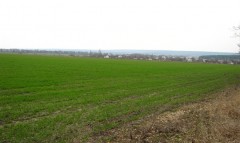 In most areas, winter crops have a third leaf and tillering. The fields planted at the end of September and the beginning of October show the seedlings. The abundance of grain of winter crops sites is good. On late October crops, grain is germinating.
Intense rains make harvesting difficult. According to the latest data, the top layer of the soil is waterlogged in a number of regions, especially in the Northern part of the Republic.
It is difficult to carry out field agricultural work on such areas. 
The freeze expected in the near future could damage the leaves of uncollected corn. Owing to the threat of freezing, the excavated agricultural produce must not be left in the fields without shelter.